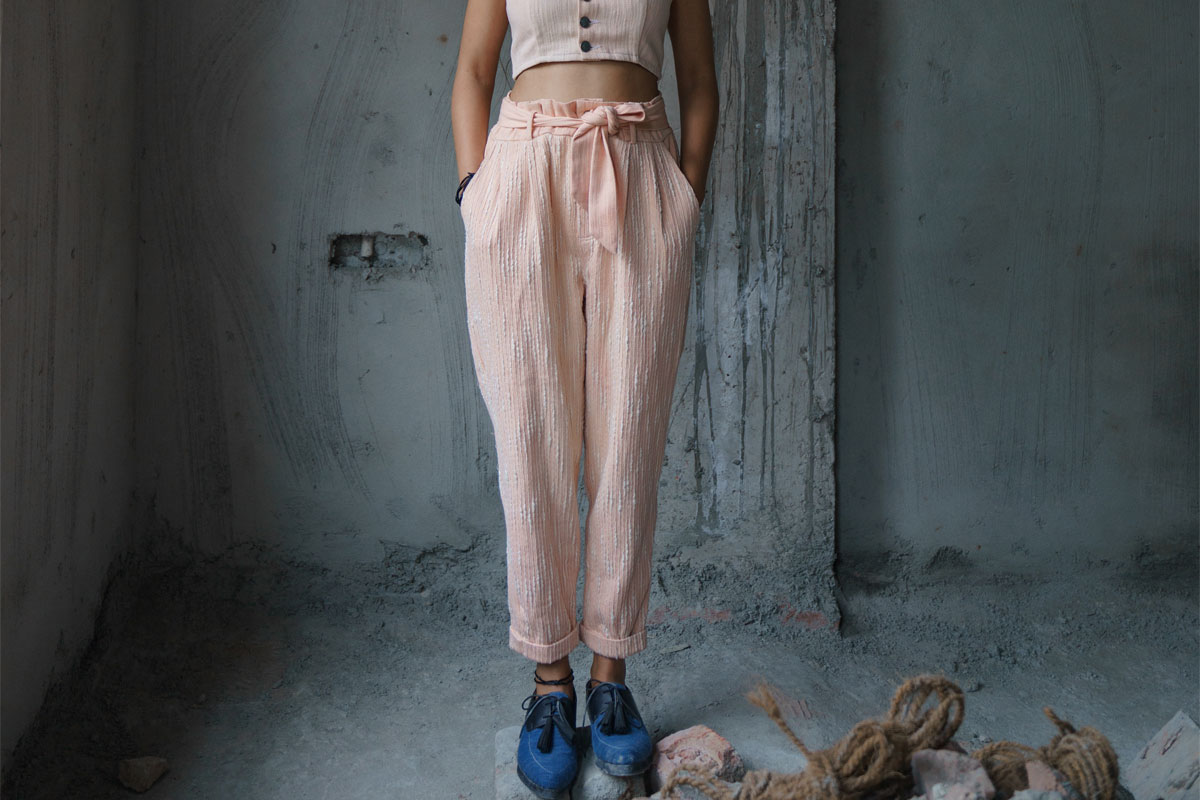 "Let your footsteps
make noise,
Let the voice wake things around,
There are 100's of them
Just,
CROSS A LINE."
CROSS A LINE is a luxury denim wear label, created by Delhi based designer Vaishale Mittal.
Vaishale works exclusively with hand-woven eco-friendly denim.
Each piece is designed autonomously and when paired together brings to life the label's underlying ethos, becoming a harmonious blend of beauty and rebellion.
Dynamic detailing, exquisite textures. luxury fabrics and delicate embroidery are pieced together with tough, androgynous, statement denim essentials.
Its about making women feel empowered.
The S/S 19 collection is an exploration of lines and dreams contrasted with the notion of limitations and restrictions. It's a realization and visualization of boundaries one has to cross to be closer to the dream.
Detailed tucks and embroidery, back opening, minimalist silhouettes, pipings and subtle detailing are the essence of this collection.
This collection is made on naturally dyed khadi denim that has been made in collaboration with Denim Club India.
The underlying outlines in the garments depicts the boundaries drawn around them. This creates the heavily contrasted pieces that, although more structured, when looking closer you'll see the subtle beauty and detailing in the lines.
Lastly, every piece in the collection is hand finished with a treasured element of tucks, beading or embroidery – the personalized signature of all CROSS A LINE pieces.
Interested In Collaborating With Denim Club India? Click Here.