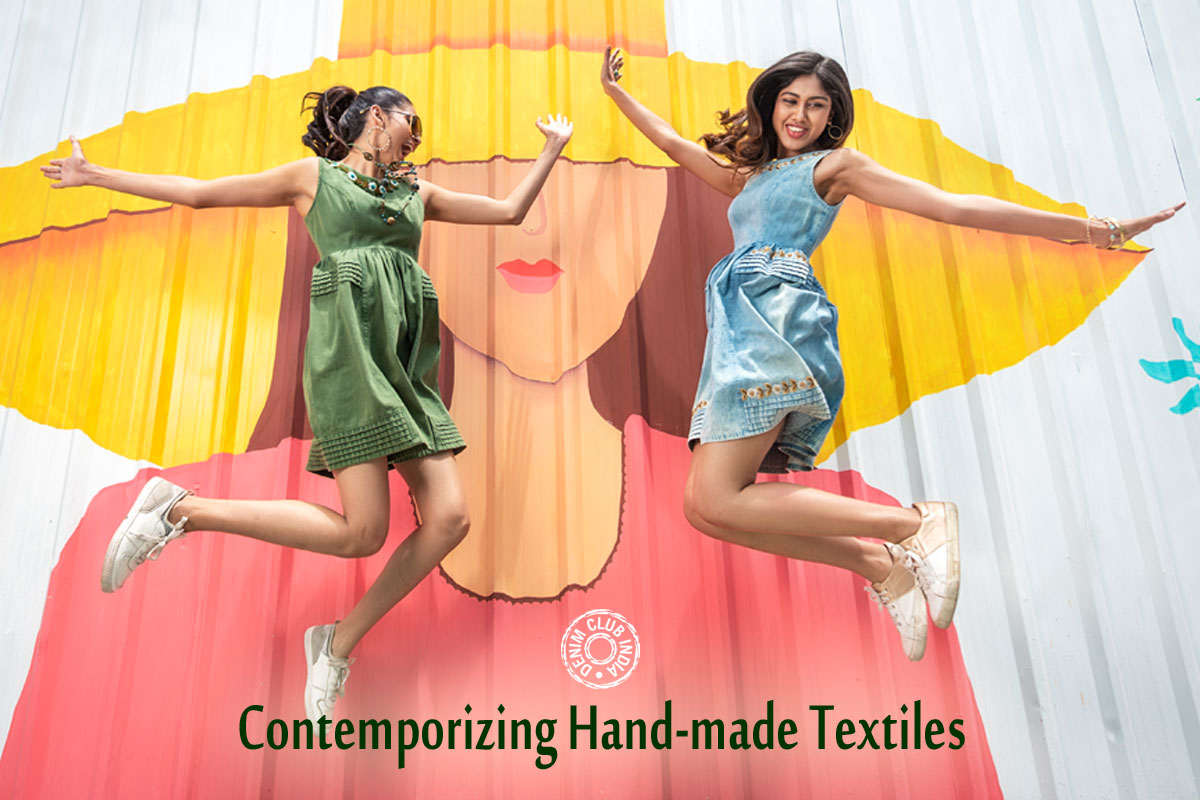 Hand-made, we all know, is, by default, sustainable & eco-friendly.
India has had a centuries old tradition and heritage in hand-made textiles.
The need of the hour is to change the perception of traditional hand-made textiles – handloom / khadi fabrics – by offering and showcasing trendy and contemporary ensembles which will capture the attention of the youth & the millennial, in India, and across the globe…
A whole new breed of fashion designers have been consistently trying to stitch sustainability into everything they do…  from sourcing eco-friendly / handmade fabrics, produced ethically, to transforming vintage sarees and stoles into resolutely contemporary dresses
This new generation  of designers is approaching sustainability in a way which shuns  all traditional connotations, and is definitely influencing the global youth to use hand-made textiles in day to day life.
Denim Club India offers hand-made denim fabric in different weight ranges ideal for all kinds of apparel from kurtis, jackets, to shorts and trousers…
In a bid to popularize the fabric, Denim Club India has been collaborating with young and  independent designers wanting to work with the traditional fabric but creating silhouettes that are more contemporary and not necessarily Indian.
An array of innovative and modern ensembles have been created by these designers using the handmade fabric offered by DCI, which will go a long way to help in changing the image of hand-made textiles from a staple for sari and dhoti material.
The ensembles include trendy tops and dresses, chic work-wear, to edgy and bold jackets and bottoms which resonate well with the millennial across the globe.