Three Dimensions of Sustainability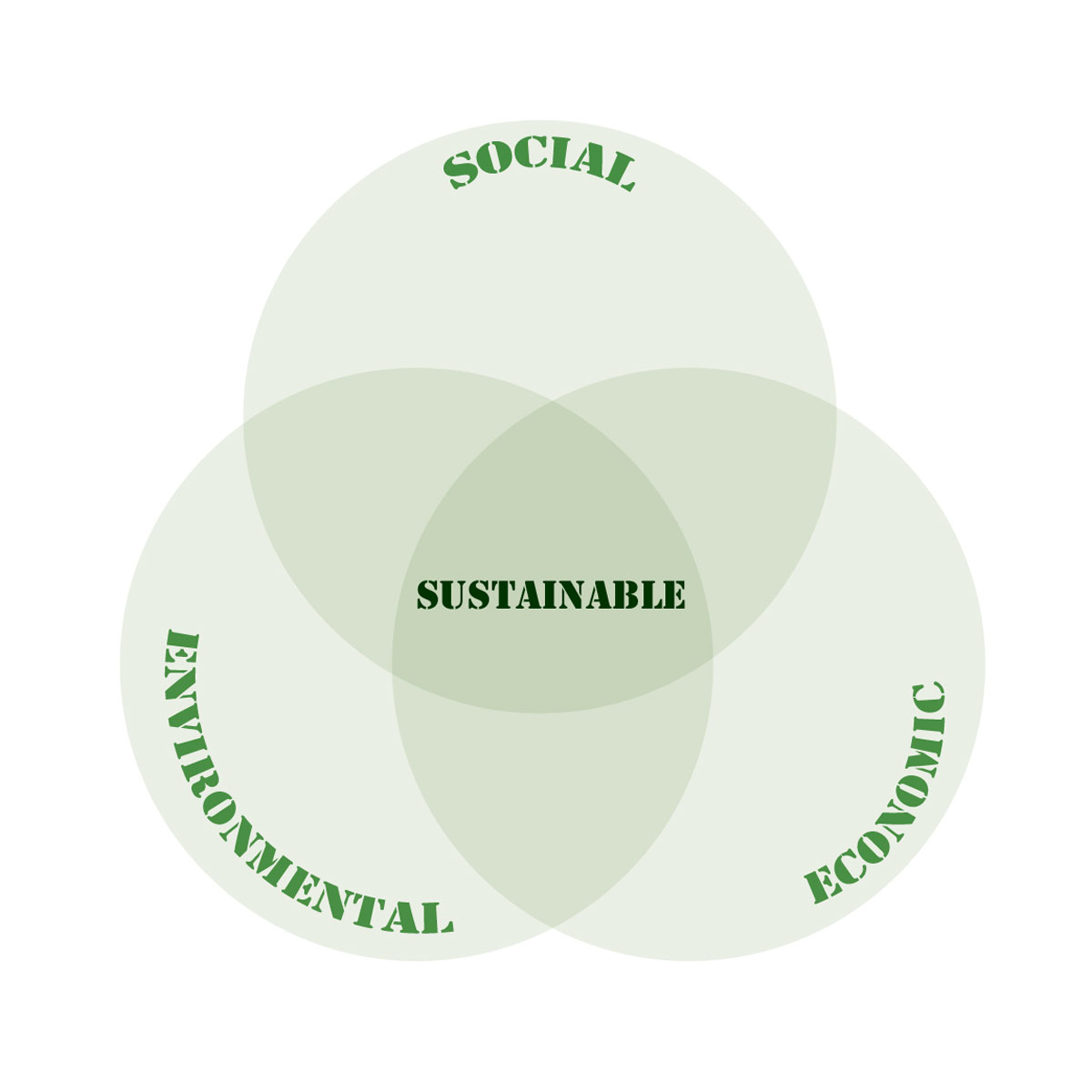 Sustainability is most often defined as meeting the needs of the present without compromising the ability of future generations to meet theirs.
It has three main pillars: economic, environmental, and social. These three pillars may also be referred to as people, planet and profits.
Sustainability is at the core of the handloom denim initiative by Denim Club.
We make sure that we comprehensively take care of all the three dimensions of sustainability – economic development, social development, and environment protection, at all stages of the process of making handloom denim.
We have ensured that we generate employment opportunities and sustainable house-hold income for artisans and craft-persons, especially women, in rural areas, and at the same time continue to protect the environment by using organic / recycled materials, and avoiding use of hazardous chemicals or electrical / automated machines.
Reviving the Traditional Craft of Hand-weaving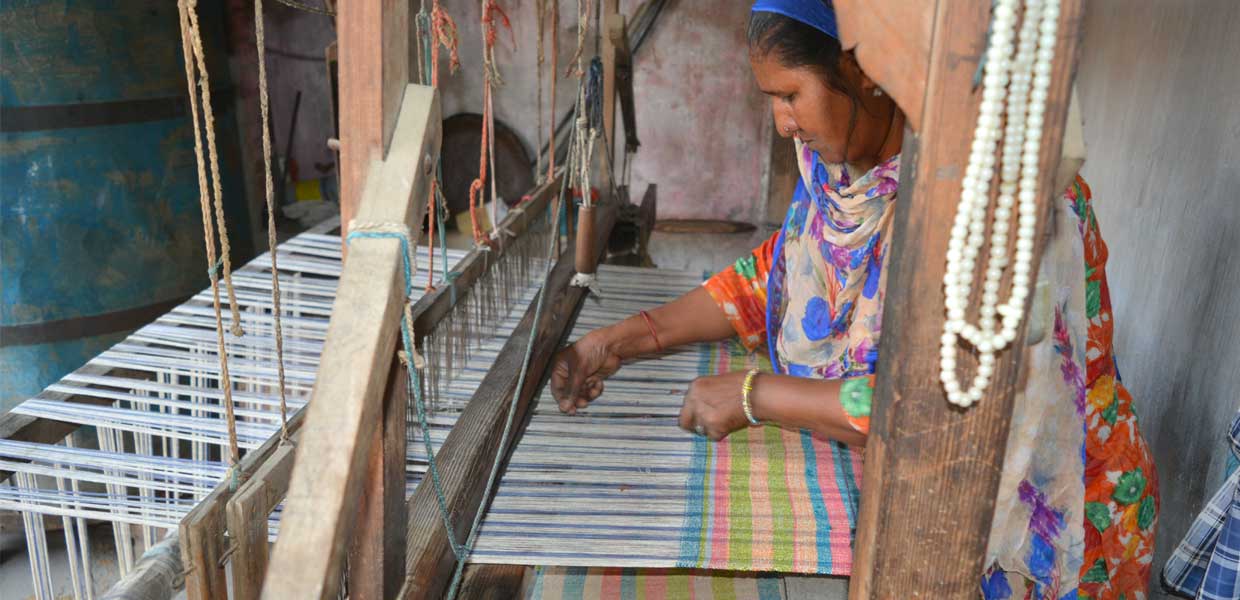 The hand-weaving of fabric, a centuries old traditional craft, is primarily a household activity, in which the entire family is engaged. Over the past few decades, more so as the industrial production capacities built-up, the craft has been abandoned by a very large number of families, and many more continue to do so.
Denim Club understands the critical significance of the typical home and family based set-up, in the entire handloom weaving eco-system, and has been motivating the families of the crafts-persons to bring their old, now unused looms back to life, to further our vision of socioeconomic sustainability.

We draw our basic strength from the Handloom Weaving Eco-system.
We have very religiously pursued the conventional method of hand-weaving, in which the weaving families work within their homes, using very basic tools and equipment, which again are all hand-made. This approach makes available to us hundreds and thousands of handlooms, along with the requisite apparatus for preparatory processes. All dyeing is also carried out in the same places.

We are thus able to manage to carry out the entire production process in rural areas, completely synchronized with nature, without requiring electricity, and without burning any fuels.