Khadi Denim
100% Cotton, Hand-spun, Hand-woven
Khadi Denim – 100% cotton, hand-spun and hand-woven denim – was innovated and introduced by Denim Club India, as a part of its Handloom Denim Initiative, to further the cause of sustainability and eco-friendly fashion.
Denim Club continues to be the market leader simply by virtue of the wide range and variety it offers in khadi selvedge denim fabric – ranging from 4.5 oz (150 gsm) to 10+ oz (more than 300 grm) – which can be used for making high-fashion apparel – for men and women – be it shirts, kurtas, dresses, jackets, trousers, jeans, and much more.
It is important to understand that all hand-woven denim is NOT Khadi Denim, though many brands and designers do promote and propagate many such products.
A three-up, one-down (3×1 twill weave) fabric woven by hand – on manually operated shuttle looms – using hand-spun yarn qualifies as KHADI DENIM.
As a matter of fact, authentic Khadi Denim fabric is very rare to find in today's world!!!
For a fabric to be called "khadi denim", it is essential that it has been made from "hand-spun" yarns, and woven manually on handlooms, in a dense construction of the Three Up, One Down (3×1) twill weave.
Hand-spun Yarn
A yarn that has been spun out of the fibres using a manually operated "charkha" qualifies to be called a "hand-spun" yarn.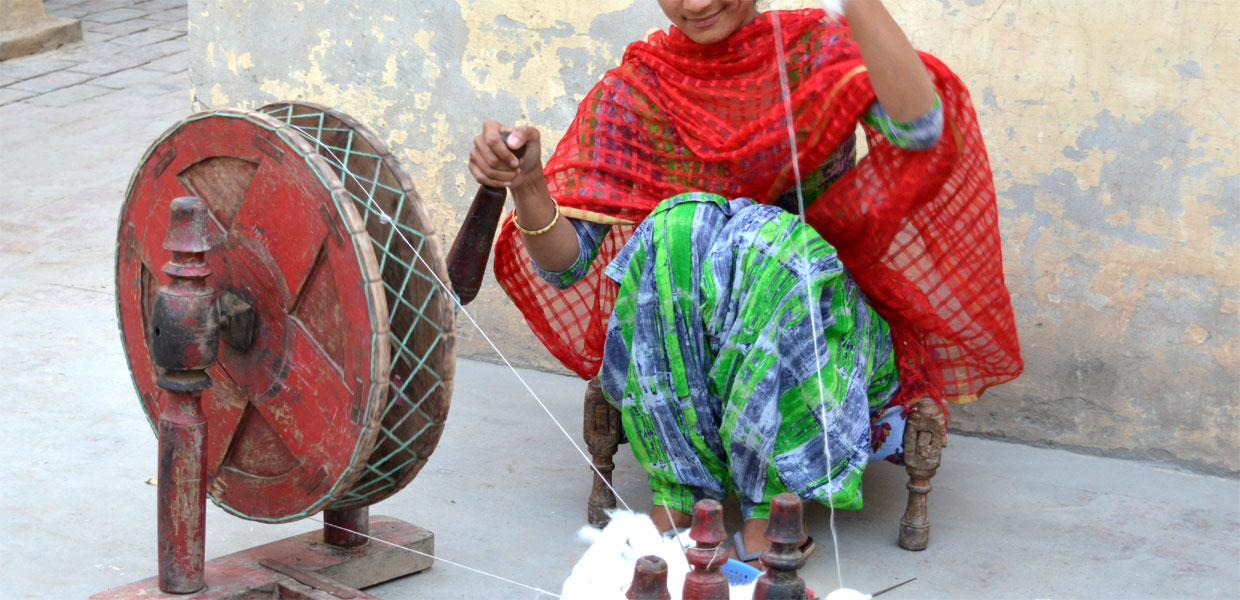 Khadi Selvedge Denim Fabric Collection
We offer the world's finest handwoven khadi selvedge denim fabric, in a wide range of weights, constructions and colors. We can customize the fabric precisely as per your requirements, in terms of fabric weight, width, colors and selvedge details.
Light Weight Khadi Denim
5-6 OZ / SQ YARD (170-200 GSM)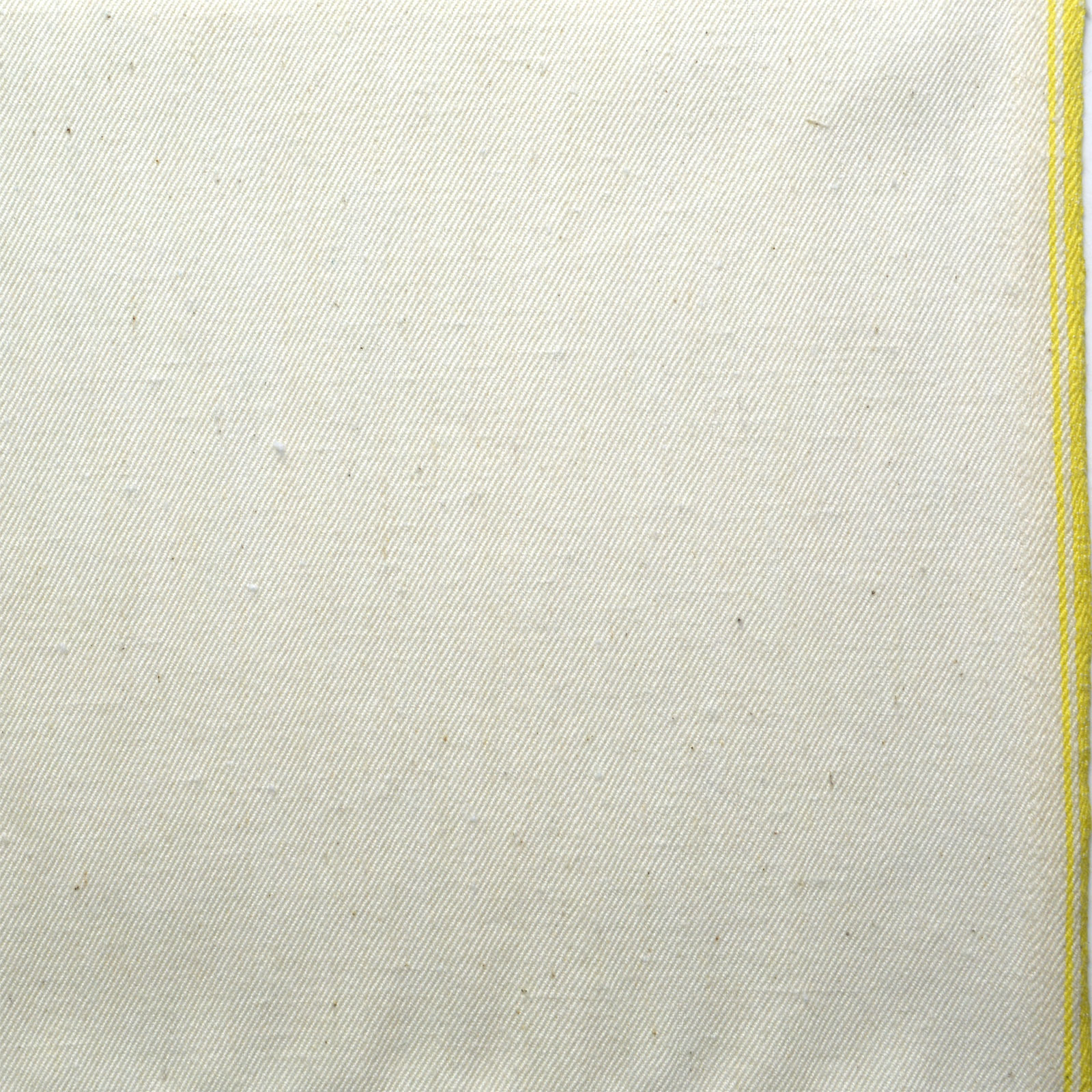 This is one of our super-premium offerings, suitable for shirts, dresses, tops, kurtas and other such items.
Medium Weight Khadi Denim
6-10 OZ / SQ YARD (200-340 GSM)
The medium weight khadi denim, our most popular and most-loved fabric, for making khadi denim selvedge cut jeans, jackets, denim trousers, etc.
Heavy Weight Khadi Denim
10+ OZ / SQ YARD (340+ GSM)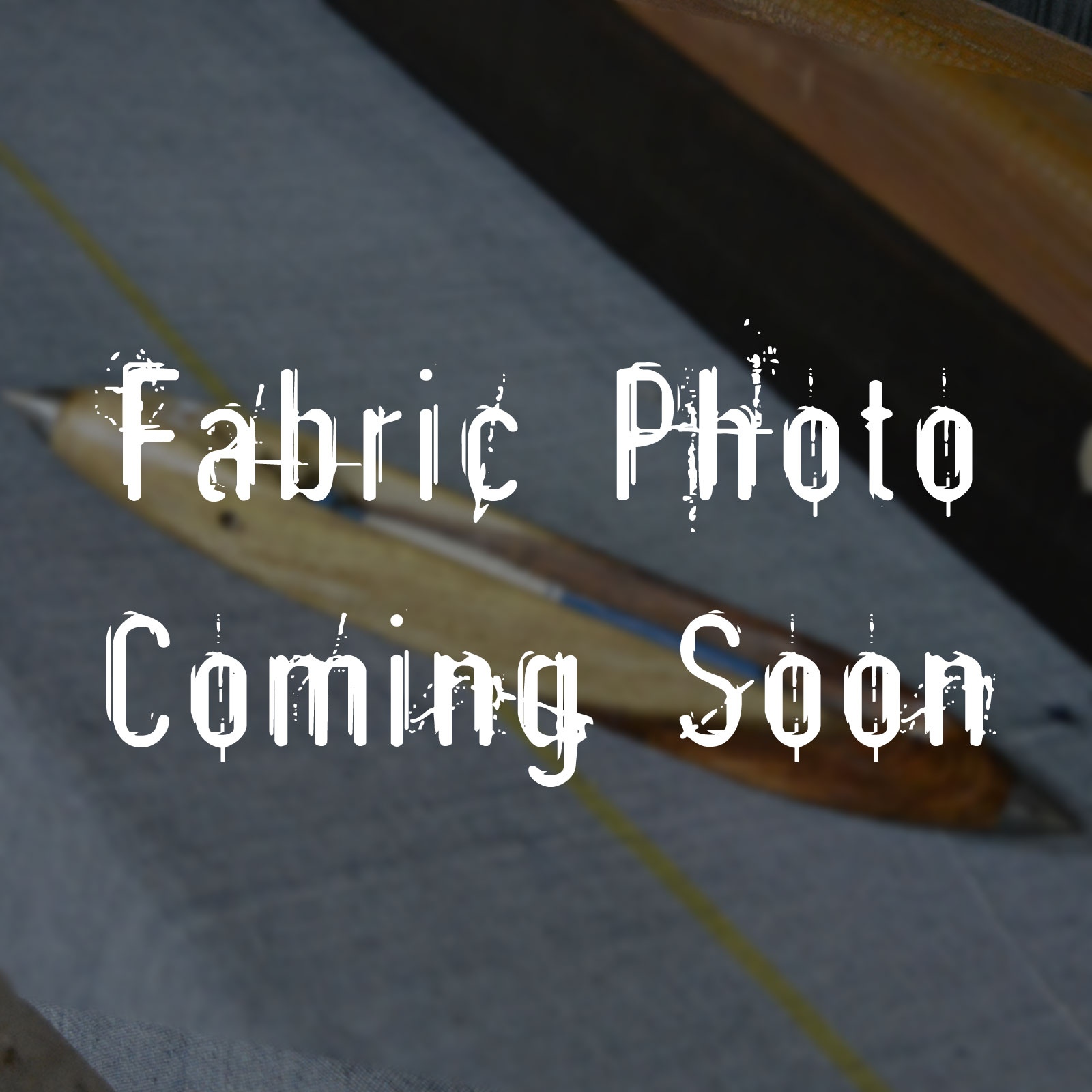 These fabrics are quite popular for making selvedge cut jeans, jackets, coats, trousers, and much more.
Fabric Customization Options
Fabric Width
30 inches (75 cm)
36 inches (90 cm)
40 inches (100 cm)
44 inches (110 cm)
Fabric Selvedge
Narrow (5 mm)
Wide (12 mm)
Yarn / Fabric Dyeing
Un-dyed (Natural Color of Cotton)
Warp Dyed / Weft Un-dyed
Warp Dyed / Weft Dyed
Fabric Dyed
Dye/Color Options
Vegetable Dyes

Indigo – Light, Medium, Dark
Onion Skin- Brown, Green
Pomegranate Rind – Yellow, Gray
Marigold Petals – Yellow, Green
Eucalyptus Leaves – Beige, Yellow
Madder Roots – Pink, Red

Azo-free Reactive Dyes – All standard colors
If you can't find the eco-friendly handwoven khadi selvedge denim you are looking for, here … you will not find it anywhere else on planet earth!