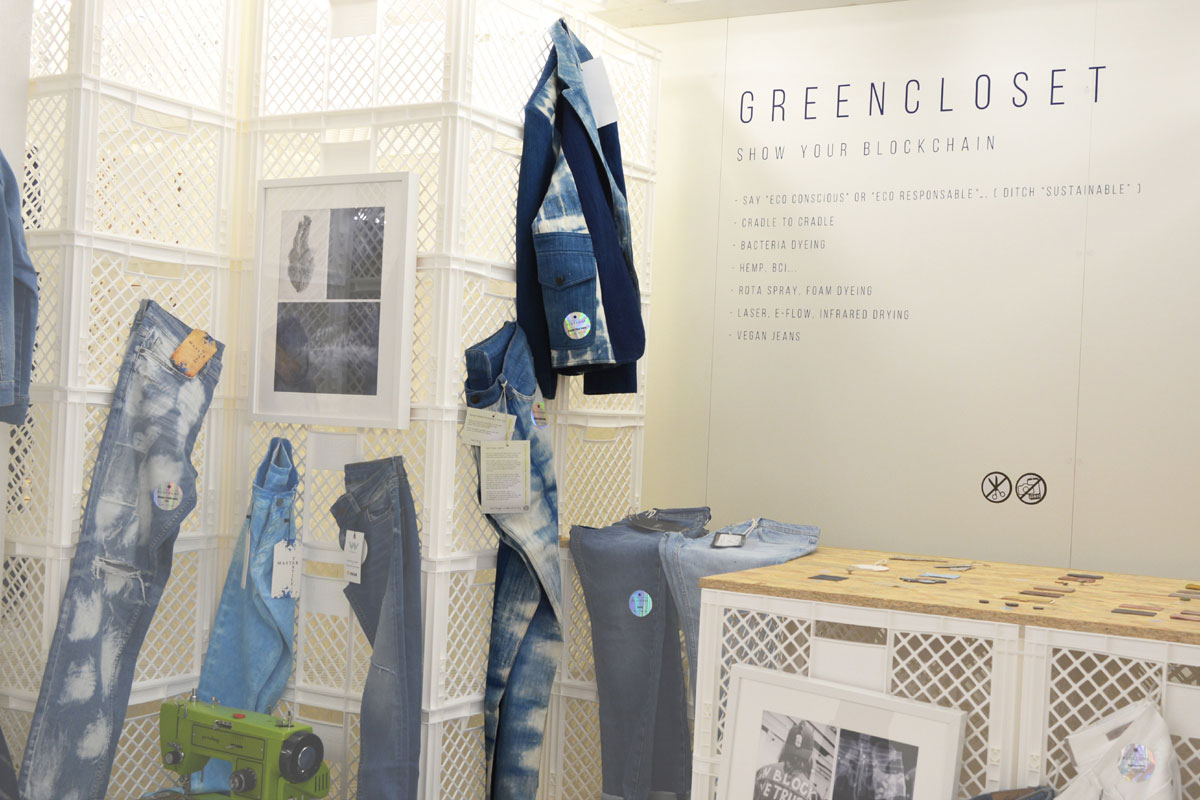 This exclusive pair of "Rock&Roll Blazer" and "Just Jazz Jeans" … conceived and designed by Rajesh Dudeja … hand-crafted out of Denim Club's premium 100% cotton khadi denim selvedge denim fabric … custom tie & dye with natural indigo … was hand-picked by the selectors for the "GREEN CLOSET" theme collection at the Trend Zone set up at the Bluezone during Munich Fabric Start, 29-30 January, 2019.
All the fabric panels in the body of the jacket and jeans have been hand-cut, hand tied & dyed with natural indigo, and then hand stitched to create a harmonious composition of truly unique individual pieces that celebrate cultural artforms.
The garments are sewn at a single location, by a single tailor, on a vintage foot-pedal operated sewing machine.
It takes approx 35-40 man hours of meticulous work for completing and finishing each garment.
The entire process of making yarn, dyeing, weaving, and making the garment is carried out without using automated or electrically operated machines.
Starting with the use of eco-friendly fabrics, creating contemporary and trendy designs with a consideration for the environment at each step is a testament to the fact that fashion and sustainability do go hand-in-hand.