Ultimate Destination for Hand-woven Eco-friendly Selvedge Denim!
Welcome to the one-stop-shop for world's finest, hand-woven, eco-friendly selvedge Denim fabric – Made in India! This is your final destination for a new avtar of world's most loved fabric, denim, which is soft, by birth, comfortable, by nature, environment friendly, by upbringing, and, luxurious, by character.

We offer a wide range of truly artisanal, limited edition, hand-woven handloom khadi denim fabric, and apparel and made-ups hand-crafted out of our exclusive khadi handloom selvedge denim fabric.
Pursuing Sustainability, Genuinely!
Sustainability is at the core of the handloom denim initiative by Denim Club.

We make sure that we comprehensively take care of all the three dimensions of sustainability – economic development, social development, and environment protection, at all stages of the process of making handloom denim.
We do NOT use any electrically operated machines in the entire production process. We also do NOT use any hazardous chemicals for making our fabric.

Many of the dyes that we use are environment friendly, mostly recycled from zero value waste material, for instance, Onion skin, pomegranate rind, eucalyptus tree leaves, marigold flower petals, to cite a few.

Know More


Unmatched Fabric Collection!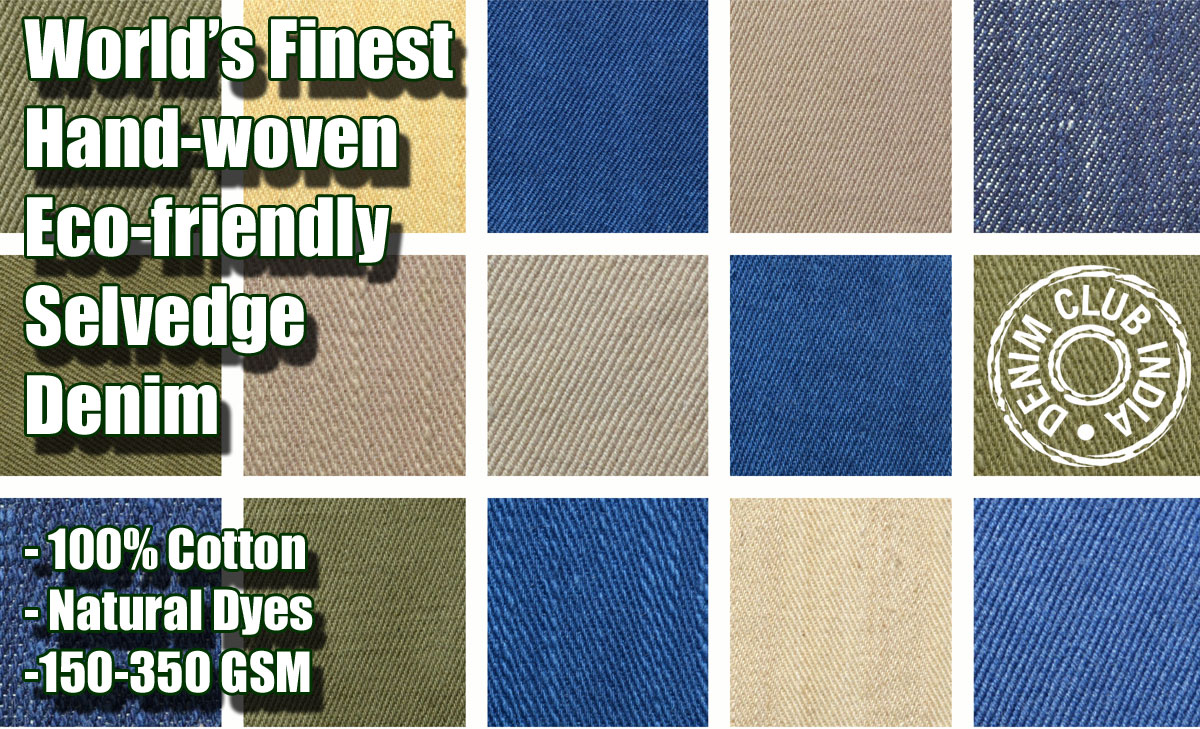 We offer the world's finest 100% cotton, eco-friendly selvedge denim fabric, woven on manually operated wooden frame, floor mounted, foot-pedal handlooms, in weights ranging from 4.5 oz to 13 oz, and width ranging from 30 inches (75 cm) to 48 inches (120 cm). All our fabric is woven in 3x1 (three-up, one-down) twill weave.